DLP Print Process Engineer - DM Texas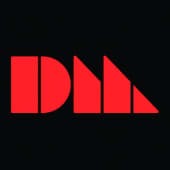 Desktop Metal
Richardson, TX, USA
Posted on Wednesday, July 26, 2023
Desktop Metal (NYSE: DM) is pioneering a new generation of additive manufacturing technologies focused on the production of end-use parts. We offer a portfolio of integrated additive manufacturing solutions for engineers, designers and manufacturers comprised of hardware, software, materials and services. Our solutions span use cases across the product life cycle, from product development to mass production and aftermarket operations, and they address an array of industries, including automotive, aerospace, healthcare, consumer products, heavy industry, machine design and research and development. At Desktop Metal, we believe additive manufacturing, commonly referred to as 3D printing, is one of the most exciting and transformational technology innovations of our time.
In 2021, Desktop Metal acquired EnvisionTEC, the original inventor of digital light processing (DLP) 3D printing technology, offering one of the most advanced portfolios of precision polymer printers and materials in the market today. We are now developing next-generation printing technology that leverages photopolymerization and DLP-based UV curing techniques. There is a richness to this work that encompasses materials science, chemistry, process science, algorithm development, multiple levels of software, and high-precision mechatronics. To support this initiative, Desktop Metal seeks a talented and self-motivated Print Process Engineering to join the Process and Materials Development Engineering team. The ideal candidate will have demonstrated experience with the following responsibilities:
The Process Engineer will be responsible for:
Conduct in-depth research and analysis to enhance and refine our DLP-based printing processes.
Pursue and integrate innovative methods, materials, and technologies to advance the capabilities of DLP-based 3D printing.
Optimize print parameters, exposure settings, and post-processing techniques to achieve exceptional print quality, accuracy, and efficiency.
Work closely with R&D engineers to refine hardware designs, develop new materials, and troubleshoot any technical challenges.
Gain a deep understanding of system elements in the printing process, including mechanics, electronics, drop dynamics, and printing software.
Perform thorough material and process testing, analyzing data to identify opportunities for improvement and ensure compliance with industry standards.
Execute and document process R&D experiments, ensuring accurate data collection.
Conduct thorough analysis of issues and prepare comprehensive testing reports
Basic Qualifications:
Bachelor's degree or higher in Mechanical Engineering, Materials Science, Robotics, Physics, or a related field.
Proven experience in 3D printing process development, with specific expertise in DLP technology and photopolymer materials.
Strong understanding of DLP-based 3D printing processes, including print parameters, exposure settings, and post-processing techniques.
Proficiency in Solidworks software and experience with 3D modeling and design.
Experience with programming and scientific computing, ideally Python or Matlab
Excellent problem-solving skills, with the ability to troubleshoot and resolve technical issues.
Strong communication and collaboration skills (written and oral), with the ability to work effectively with cross-functional teams.
Experience with industrial-grade DLP 3D printers and knowledge of automation systems is a plus.
Experience with process control methods is a plus.
Experience with Statistical Analysis and Design of Experiments is a plus.
At Desktop Metal, innovation is at the core of our DNA. And we believe ground-breaking discoveries are born from diverse teams with unique backgrounds and experiences. We are committed to employing a diverse workforce with equal employment opportunities regardless of race, color, religion, sex, national origin, age, sexual orientation, gender identity, gender expression, marital status, veteran status, or disability.